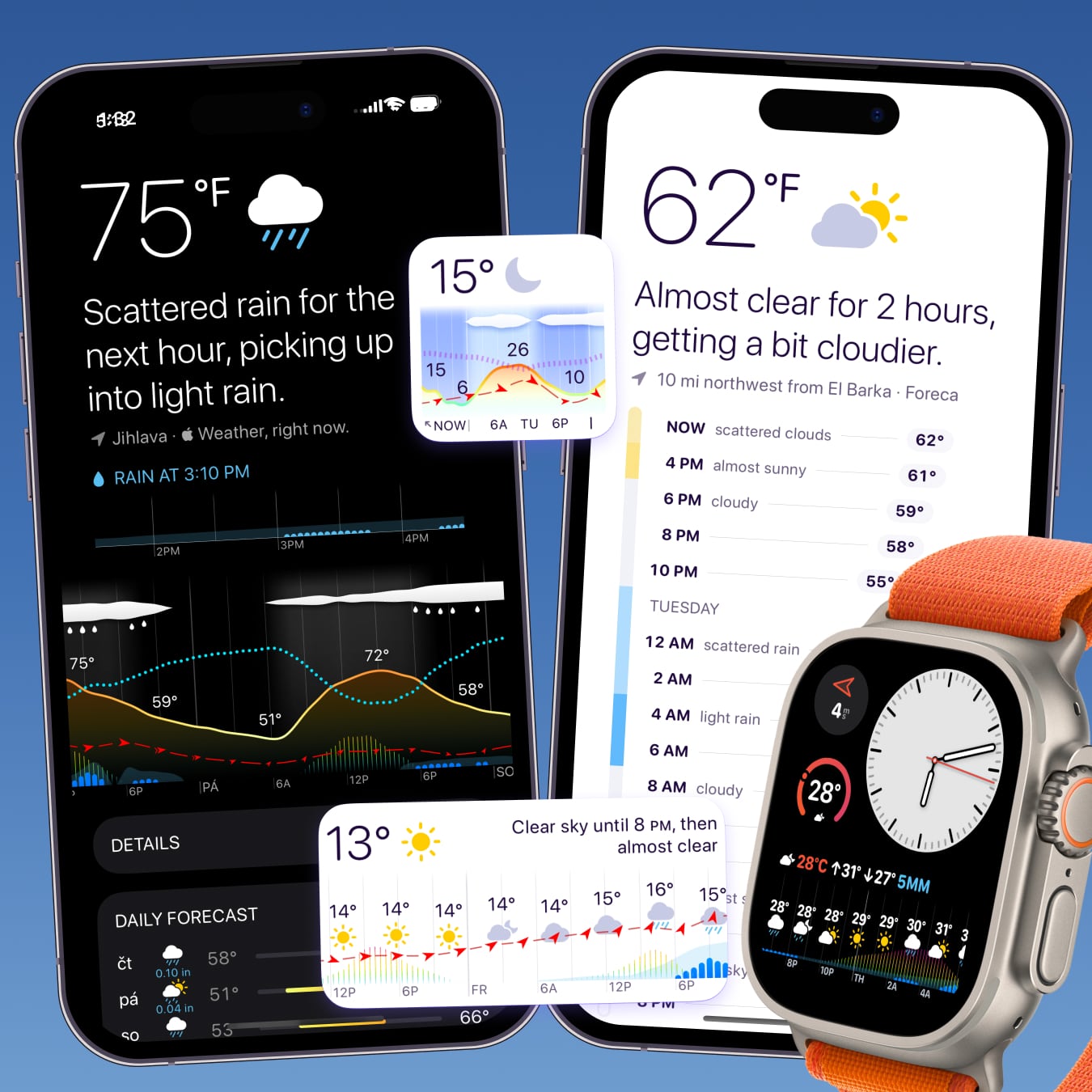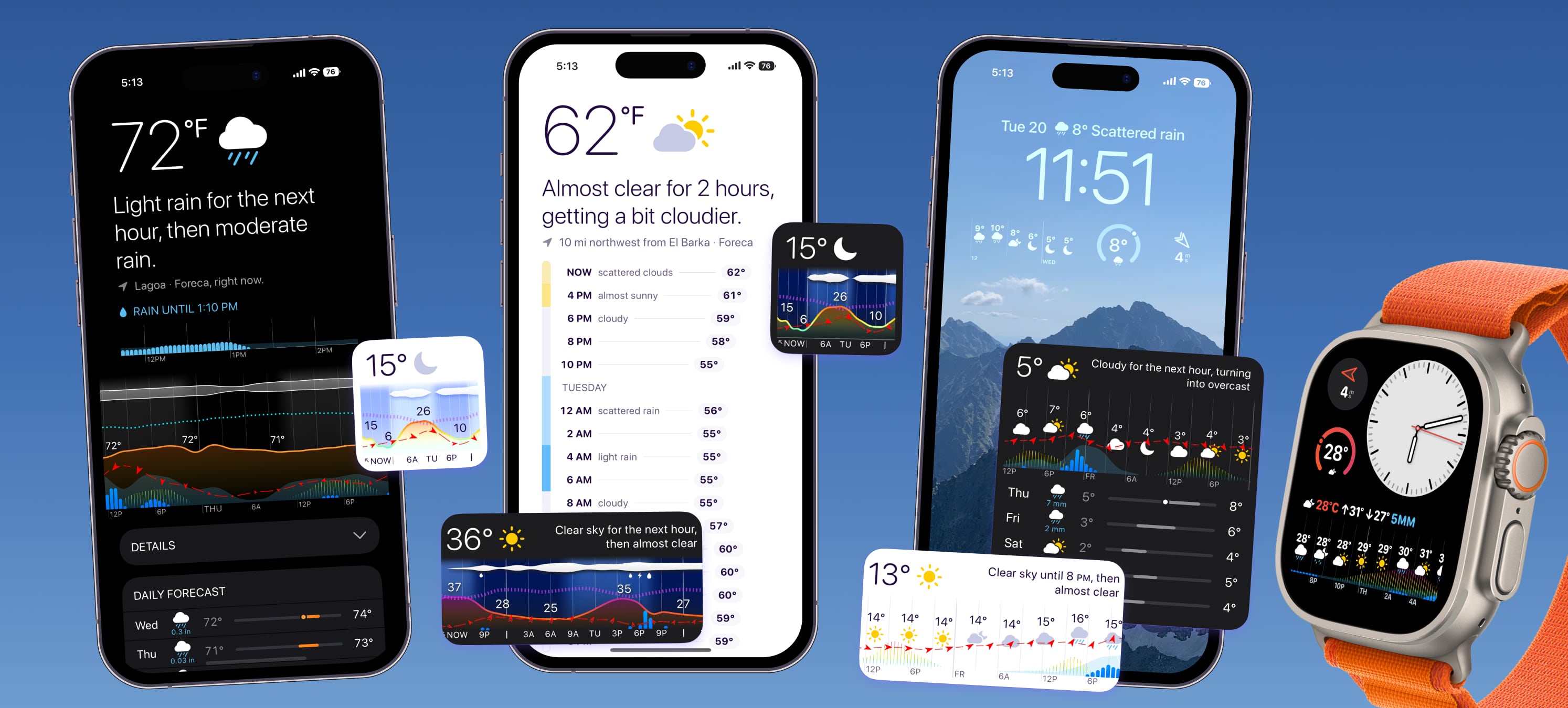 Weathergraph
for iPhone, iPad & Apple Watch
Beautiful hour-by-hour weather forecast at a glance.
Premium data sources with nowcast and rain alerts.
App, widgets, and complications for every device.
If you are looking for a spiritual successor or alternative to Dark Sky and Weather Line, I'd love it if you gave Weathergraph a try!
Take a look at the screenshots.
Thank you, Tomas
---
Recent reviews & mentions (thank you!)
---
jone39
Deserves to be #1 in the App Store
It's precisely what I want: data displayed for at-a-glance consumption in a customizable, thorough, beautiful interface. I cannot recommend this highly enough. It's so much better than a list of temperatures in text form. Additionally, it respects my privacy, and Tomas, the developer, responded to my emails promptly.
Share it. Use it. You'll be happy.
iPad Maniac
Superbly designed and executed
This app is simply wonderful.
The amount of information clearly relayed by this app via an Apple Watch is extraordinary. Having designed interfaces over the years I greatly appreciate the careful thought placed into the design.
I also appreciate the developer's frequent updates and responsiveness.
Slvrscoobie
Best weather complication on AW
Long time smart watch wearer and this is simply the most informative and easiest to read 1, 2 or 5 day visual representation of weather I've seen. Simply awesome.
yogurtlover35
The Cadillac of weather apps
This is by far the best weather app available because it is very glanceable, customizable, and has informative complications. I happily purchased the lifetime sub and recommend it to everyone with a Watch.
Ficharker
Incredible data visualization
This packs so much into one super clear display.
kek978
Wonderful watch weather app!
I have several weather apps on my watch, and quite a few more on my phone, but I get more information more regularly from weathergraph than all of the others. This is a great app, and I'm so happy to have it!
Be prepared for rain & snow with the Nowcast
Nowcast checks the forecast every 15 minutes.
If rain, sleet, or snow will arrive in the next 2 hours according to nowcast radars, Weathergraph will show a nowcast graph.
You can also turn on precipitation alerts to get alerted proactively.
Nowcast and alerts are a part of Weathergraph Pro.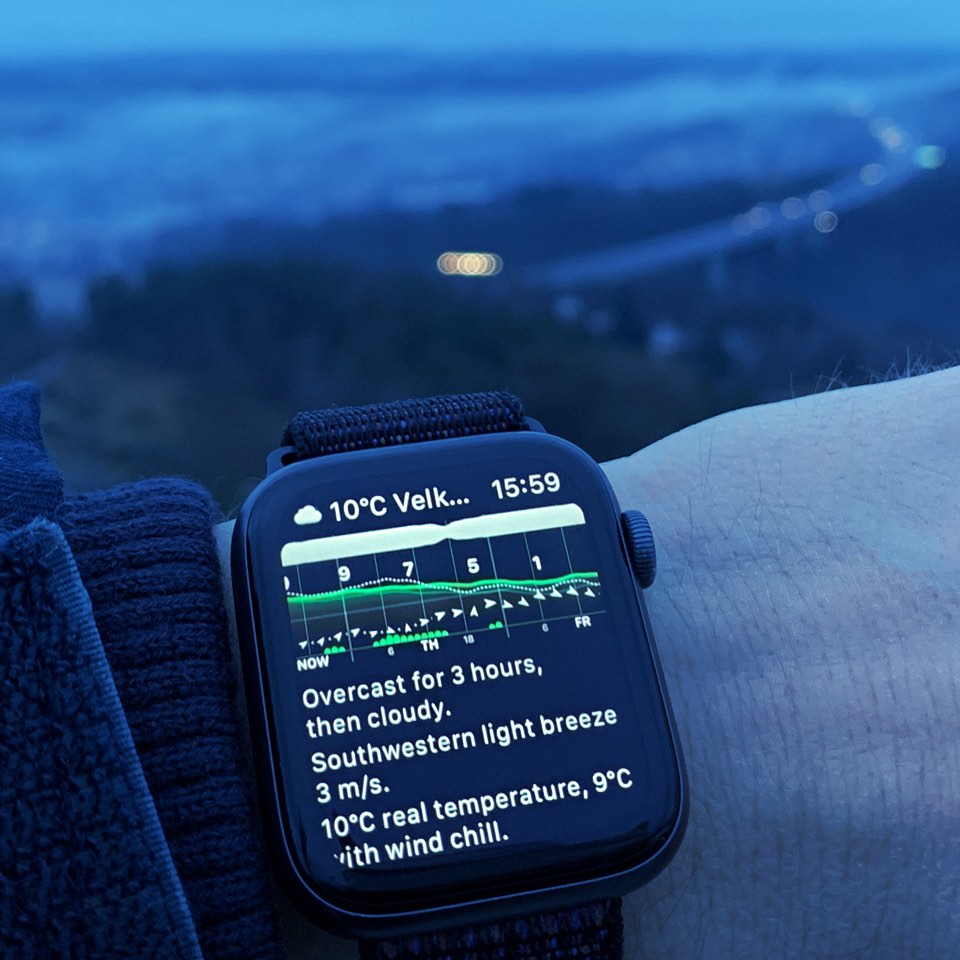 Sunny hours tomorrow afternoon?
You'll be out there.
Weathergraph displays everything you need to know about the weather.
Cloudiness, sunshine, precipitation, temperature, wind direction and speed, humidity, dew point, UV index, pressure ... even the next sunset and sunrise.
And you can set the graph to show any interval between the next 12 hours to the next 7 days.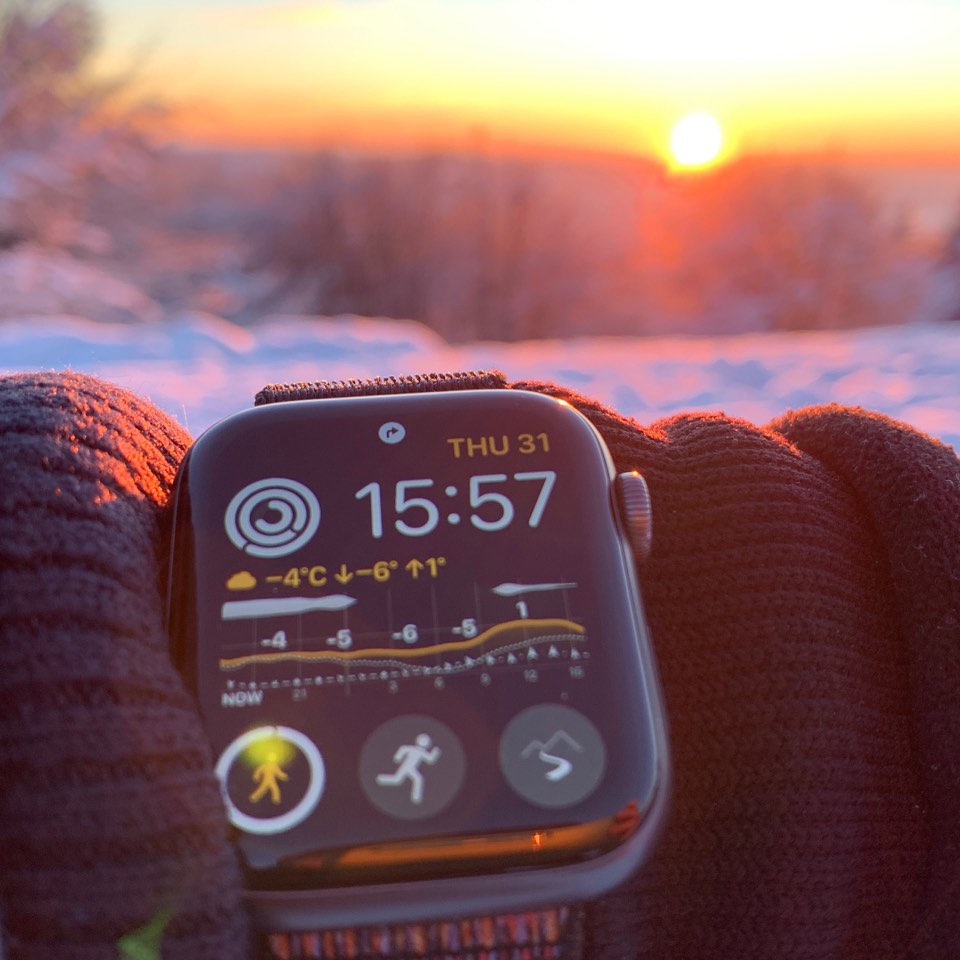 Keep the phone at home.
Know what's coming.
Weathergraph updates in the background so that it always has a fresh forecast for you.
Did you venture offline? Weathergraph keeps updating the complications and widgets according to the latest known forecast.
Blessed with an LTE watch? Weathergraph updates over mobile data as well.
Either way, you can leave the phone at home and head out to close the rings.
All the complications
Turn your favorite watchface into a personal meteo station.
Weathergraph has complications for every slot in every watchface.
Signature hour-by-hour forecast graph / Text summary (current conditions, daily min/max, and next sunsrise/sunset) / Current conditions icon / Adaptive complication (temperature when dry, precipitation and its type when wet) / Real temperature / Apparent temperature (includes heat index and wind chill factor) / Precipitation (and its type, rain or snow) / Wind speed and direction (ideal for kiteboarding, windsurfing or yachting) / Humidity & dew point (Sensitive skin? Know when it's time for skincare.)
TIP: Install ready-to-use watchfaces with a single click from Buddywatch.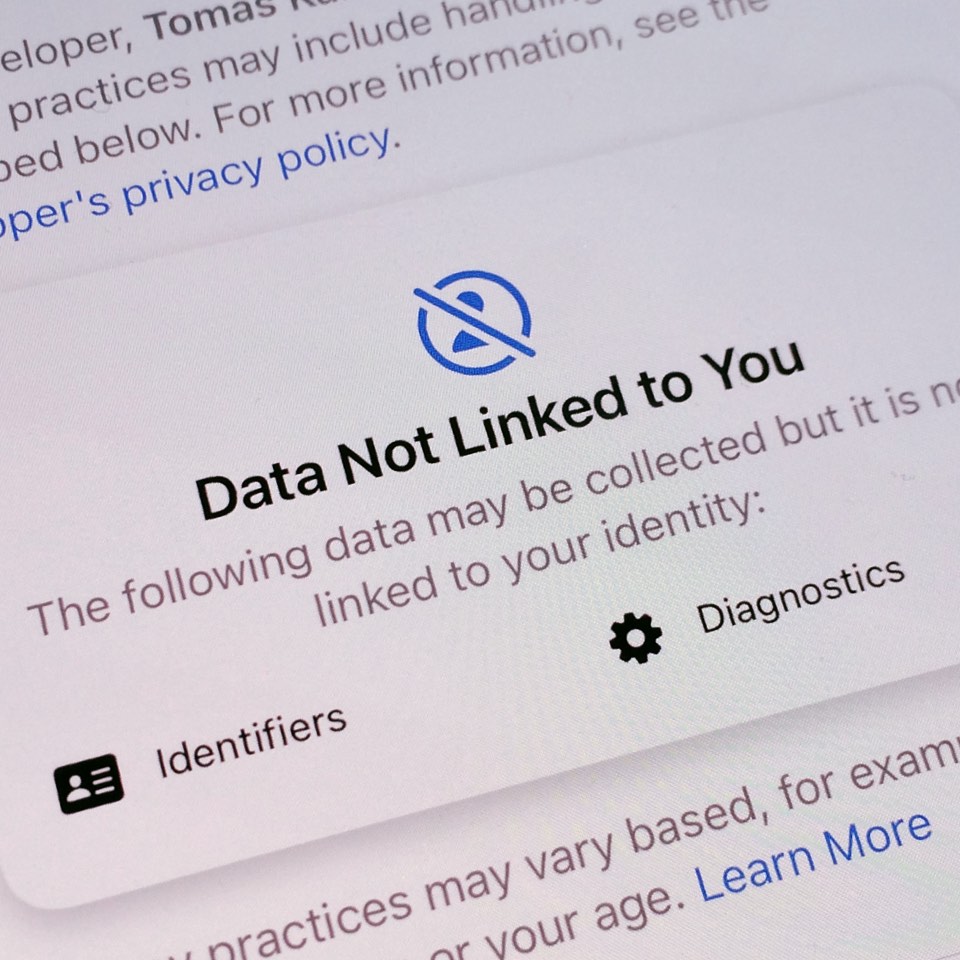 Privacy, respected.
Many weather apps and services take advantage of your trust to track you and your data. Weathergraph does not.
I take great care to not know anything about you because this is how I want every other app on my phone to behave as well. No personally identifiable data, locations, or IP addresses are ever stored.
And in case the forecast service would like to track you, Weathergraph's servers protect you from that possibility. Forecast providers see all requests arrive from the same place, and without any identifiable info.
Weathergraph also doesn't use any third party tracking/analytics library.
Want to dive deeper? Read Weathergraph's privacy policy.
Subscriptions and plans
App and features
Press info
I would like to write about Weathergraph, is there a press kit? #

Of course! Here you go:
More questions
What is the story with a similarly named app in the App Store? #
Curious about other platforms? Need an unlock key?
Weathergraph is available for Garmin and Pebble as well.